'Strawless in Seattle:' Conservation group wants people to 'stop sucking'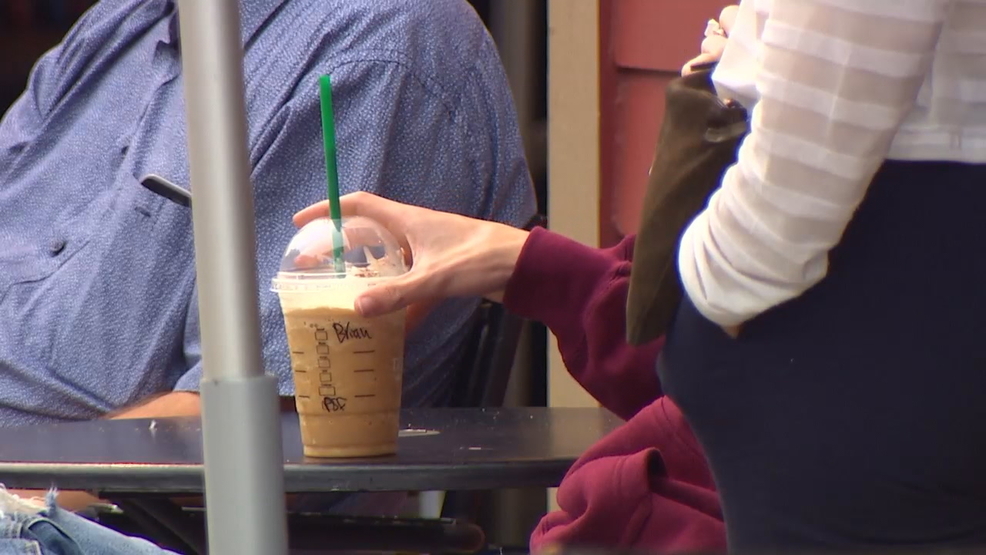 SEATTLE - In order to save the world's oceans from plastic, a Seattle-based conservation group wants everyone to "stop sucking" - at least on plastic straws.
The Lonely Whale Foundation is calling their campaign "Strawless in Seattle."
"We are not saying don't use a straw," said Executive Director Dune Ives. "We are saying 'Strawless in Seattle' is clever, we can connect it back to the heartstrings of Meg Ryan and Tom Hanks, so it gets people engaged so we can talk to them about alternative straws."
Seattle is the first of ten cities where the group plans to launch a social media campaign to dump plastic straws in favor of marine-degradable straws, most of which are made of paper.
During the month of September, the group says over 100 restaurants including the Space Needle and all Tom Douglas restaurants have committed to switching out their plastic straws for sustainable alternatives. The Seattle Mariners and Safeco Field are going plastic straw free for their remaining 15 games.
The Seattle Seahawks and CenturyLink Field will eliminate plastic straws for all future events. 24 restaurants on Port of Seattle properties have also made a similar pledge.
The foundation's celebrity co-founder, Entourage star Adrian Grenier, is going to make a TV and social media campaign to convince people to drop plastic for paper straws.

Ivar's president Bob Donegan said his staff has been testing several paper and biodegradable straws before it commits wholeheartedly to a switch. He said the problem is some alternative straws alter the taste of the drink and buckle when someone sucks down a milk shake.
"The feedback has been that people detect the taste of the paper and some of the other straws we tested collapse," said Donegan.
He said Ivar's buys one million straws a year for all of its restaurants and typically pays 6/10ths of one cent each for plastic straws. He said paper straws typically cost two cents each and biodegradable straws run four to six cents each.

He said he's all for saving the world's oceans from plastics, but customer experience will be the overriding factor.
"Customers will tell us what they want and what they like and we will make our decision based on that," said Donegan.
But next year, the Seattle Public Works Director is expected to remove an exemption that's benefited many restaurants. Because there hasn't been a viable alternative to rigid plastic straws when a mandatory recycling law was passed seven years ago, businesses were allowed to dispose of plastic straws in a recycling bin.

That will end in the summer of 2018, when that exemption is removed. Plastic straws will have to go in trash destined for the landfill, which costs more to get rid of than recycling.
The key that many believe will lead to the campaign's success is paper straw manufacturers making a straw that 'does suck'.
Unmute